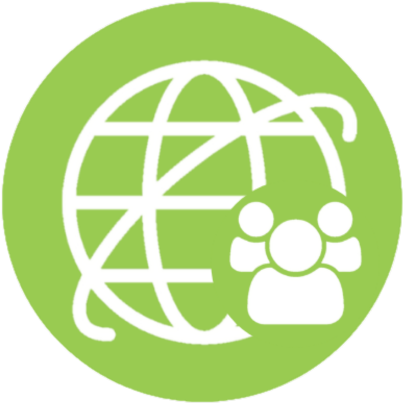 Inclusion means to appreciate and value human differences and variety of lifestyles in a rich and diversified environment that promotes a sense of belonging and where everyone feels respected and valued. In an inclusive community every member should feel safe, respected, and comfortable in being her / himself and express their identity. Inclusive communities create a welcoming environment, so that everyone's skills, creativity and innovation potential are recognized, cultivated and routinely utilized.
An inclusive community brings different cultural perspectives together in many contexts. For C3Places public spaces are the place where each person shares a sense of belonging with other members of the community. Therefore, appropriate spaces should be provided in order to generate mutual enjoyment and enhance citizens 'cooperation and also to redress policies and practices that perpetuate the harmful effects of discrimination and segregation.
In the digital era technologies are ever-present, so that we dare to speak about digital communities, inspired in Kenna & Maksymiuk (2019) who discuss some contrasting analyzes of the socio-spatial practices and impacts that are resulting from the uptake of new technologies in urban public spaces. Even a declining significance of public spaces in the digital era was predicted, a fact that the different examples addressed in Smaniotto et al (2019) have been proven wrong. ICT have potential to generate and increase social inequalities, as well as to offer new opportunities for encountering 'others' in the city. The design and structure of technological solutions can give impetus to the purposeful development towards community common good.
However, social values ​​of the citizens acting in a collective environment have to be aligned or coordinated. As Skarzauskiene et al. (2015) warns, if technological decisions are implemented without scientific reasoning in an immature environment, these technological solutions can accelerate negative aspects of ICT and distance even more from the desirable goal of an inclusive community.