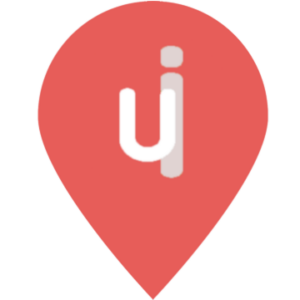 Partner:
UIRS – Urban Planning Institute of the Republic of Slovenia
Authors: Ina Šuklje Erjavec
To better understand and present the complexity of the relationship between users' needs for space use and quality and the necessary attributes and ways of using ICT tools to improve various aspects of space quality, we have prepared an overview table that includes and shortly describes key spatial quality aspects of the outdoor setting, list of some user needs related to both spatial and ICT use, ICT attributes relevant to fulfil those needs, some possibilities and types of ICT implementation, and suggestions of related added values to listed spatial quality aspects.
Legend:
AR = Augmented Reality
LT = Location Technology
W = Wi-Fi
VT = Vision Technology
DM+ = Data Management plus more
SPATIAL QUALITY ASPECTS
USER NEEDS
DIGITAL TOOLS /ICT
DIGITAL TOOLS /ICT
ADDED VALUES
Attributes
Type of implementation
(Public) Accessibility
Physical accessibility orientation, navigation, access for all (inclusiveness)

Accessibility to technology – skills/use, affordability, equality (inclusiveness)
Easy to use (intuitive) devices, (no need to be
ICT-literate)
Path quality – access for all

Online information before visiting place – available for all needs
Wayfinding apps – "filtering' based on user profile and requirements Overlaying of additional information within App for specific purposes (augmented reality);
In-situ devices LT, AR
• Enhancing access for all (facilitating it)
• Responding more specifically to user requirements,
• Possibility for user feedback to enrich data
Security
To feel safe in the space, not to be controlled or observed; to retain:
– physical safety
– emotional/
– psychological
safety

Internet security – not to be hacked
Physical and virtual privacy, confidence, alert to danger, feedback, security check
ICT tools and apps for:
– Lighting
– Sound and light
interactivity
– Suitable
structure of
place, good
visibility,
– Validated
networks Monitoring cameras
AR, LT, VT, W, DM
• Social networking
• User's involvement
• New users
• Higher usability
• New ways of lighting
• Flexibility
• Activation system
Legibility
To understand the place/move easily
Readability
Planning – Layout and way-marking AR, LT, VT, W, DM
Better orientation flow of movement
Clear Identity of place
Unique features
Artworks, landscaping, facilities
Recognition, significance
Sociability
Participation and inclusion Interaction
Gathering / social settings
Interactive settings
Play features
Clear space/ICT demarcation /time- independent but spatially localised social interaction
AR, W, DM, LT
Well-being and social cohesion, ownership/care sense of belonging,
e-agora
Adaptability
Adapt to special needs
Co-create – temporarily change
Capacity for individual change
Future-proof design
Flexibility
Ephemerality
Apps, Wi-Fi
Sensors, Screens and other in-situ devices and settings
(Regular maintenance and updating needed)
VT, DM, W
Co-creation, citizen input, experimentation of solutions, possibly temporary
Functionality
Accessibility Comfort
Welcoming spaces, clear pathways
Social design and facility provision DM, LT
System trust
Connectability
Between spaces (permeability), people and information
Secure and high-bandwidth provision
Maintaining networks, facilitation
W, DM
Social cohesion, communication
Variety
Attractors Opportunity of choice
Gaming, social, information layers
Embedded games and play, socially hybrid spaces – e.g. chess/coffee
AR, LT, VT, W, DM
• Enjoyment
• Play
• New uses
• Innovation
(Social) resilience in the face of emergency
Obtain and give effective and reliable information; Knowledge as to where to go; Access to amenities
Organisational support for groups
Quick responsiveness
Spatial adaptability to user needs
ICT-functioning support
Accessibility (to both space and technology)
Energy independence or passive energy generation
Monitoring devices e.g. air/water quality, waste…
W, DM, VT, LT
• Timely information provision and exchange
• A direct communication channel e.g. via social media
• Monitoring available resources
Environmental
/ ecological sustainability
Optimal microclimate
Water retention
Biodiversity
Pollution and natural disaster mitigation
Real-time monitoring via sensors
Visualising the information in situ
Sensors
Screens
Apps
DM, VT, LT, in situ sensors
• Raising awareness and knowledge
• Support policymaking and management
Health
(physical and mental) and wellbeing
Outdoor physical activity
Mental restoration (connection with nature)
Knowledge about optimal environmental conditions to carry out physical activity
Challenging and attractive environment for physical activities;
Virtual environment to enhance wellbeing;
Real-time information;
Health-related statistics
Innovative elements that invite one to perform physical activities
Screens, Apps Games
AR, VT, LT, DM
• Raising awareness, knowledge, promotion of a healthy lifestyle;
• Attract new people outdoors; Incentivise activity of visitors;
• Offer new experiences
References:
Šuklje Erjavec, I. & Žlender, V. (2020). Categorization of digital tools for co-creation of public open spaces. Key aspects and possibilities. Planning Practice and Research (165-183). In Smaniotto Costa, C., Mačiulienė, M., Menezes, M. & Goličnik Marušić, B. (Eds.). Co-Creation of Public Open Places. Practice – Reflection – Learning. C3Places Project. Lisbon: Lusófona University Press. https://doi.org/10.24140/2020-sct-vol.4-2.1.
Šuklje Erjavec, Ina, and Ruchinskaya, Tatiana (2019). A Spotlight of Co-Creation and Inclusiveness of Public Open Spaces. In CyberParks – The Interface Between People, Places and Technology, edited by Smaniotto Costa C. et al. Lecture Notes in Computer Science, vol 11380. Springer, Cham.